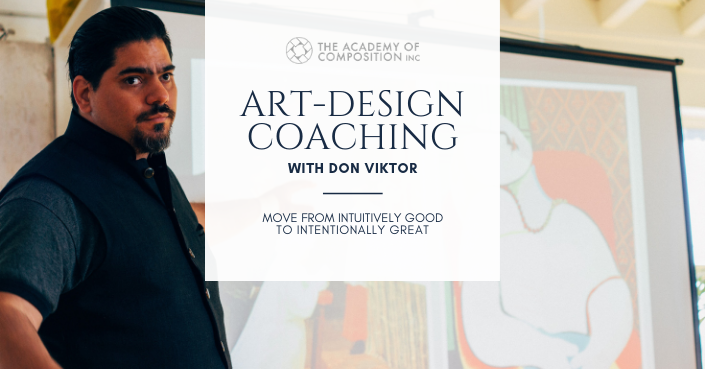 Over the next few weeks under Don Viktor mentoring, you're going to develop a language and mindset that unlocks your capacity to deliberately design artwork that effectively communicates deep ideas, meaningful stories, and real feelings visually.
You are to produce the following within a 90 day period.
3 completed drawings
1 value painting or drawing
Decode 80 master paintings
Art-score 40 contemporary artists
Don't be afraid to do more than Don Viktor asks and to do it in less time. The more intense you are about this Art-Design training the greater you become. Period.
Why aim to be good when
you can demand greatness!
Don Viktor meets with you once a week for one-to-two hours online. During that time you learn the techniques you need at that time. You can ask questions, get feedback, and be encouraged or equipped to win.
Art Peer*
You may be peered with a buddy artist. You meet with each other for 20-30 minutes a week. This helps accelerates your growth quickly. Occasionally peers are not available.
Community
There is an online community you post your work too. You are also within these 90 days permitted to text Don Viktor directly for feedback on your work.
Resources
When you enroll, you gain access to the Academy of Composition and several of it's video courses and resources. So are available immediately after you enroll. Some are made available at later dates throughout your training.
Don Viktor's Four-Part Art-Design Training
I. CORE80 - Decode Masterworks
To get introduced to this language of art-design and see how masters used it in their artwork, Don Viktor teaches you to deconstruct masterpieces in 15 ways. It's important to see how master artists designed art so you can have the confidence to apply those same strategies, solutions, and systems to your own artwork. You are to decode a minimum of 80 masterworks within the next 90 days.
II. ARTSCORE - Critique Art Objectively
Using Don Viktor's ArtScore System you are to critique a minimum of 40 contemporary artists. You critique their artwork as well as your own on 14 key factors. This system makes determining the value of a work of art more objective. You quickly see the strengths and weakness within your own art and your competitions.
III. PROJECT: LINE - Design a Masterwork 101
Your first art-design drawing focuses on designing your lines. You are to complete a final line drawing. Don Viktor has you focus on the theory of your art aka the story or purpose of it. Then you manage the curves and straight line strategies used to convey the story and feel you want. You are introduced to Lionel, a special tool that helps you bring structure and order to your artwork quickly. Don Viktor shows you the ALP method so you can determine the perfect canvas dimensions. You learn to design your signature and how to place it in your artwork. And finally, you bring all this work together and composite a final line drawing that is absolutely crafted, cared for, and considered.
IV. PROJECT: SPACE - Design a Masterwork 201
Drawing 2, is the same process as your first drawing with a few modifications. You do your theory, curves but when it comes to you lines we use the vGrids. We replace the Lionel tool with the vGrids. The vGrids give you more accurate lines then Lionel and it gives you the math regarding space that makes a masterwork feel so sound. After this stage in the process, you use the vGrid to determine your canvas dimensions. You craft your signature into your composition and do your final drawing.
V. PROJECT: VALUE - Design a Masterwork 301
In this stage, you execute your third drawing in the same way you did your second. After your third drawing is complete Don Viktor shows you how to map out your values. You learn how to plan your three macro-values so your art can be read from across a gallery or room. Next, you learn to plan your nine micro-values so your artwork has an atmosphere and visual weight that is as considered as every line and space in your image. One the micro-values map is plotted. You transfer it to canvas and paint according to your plan.
At the end of this process you have ...
3 completed drawings
1 value painting
80 artwork analysis
40 art scored critique
Authority in the language of Art-Design
Better artwork --- period!
This is an intense, smart, and fun experience that expands your artistic-logic. Welcome to this part of your life-long journey toward mastery.
Refunds
No refunds or consideration of refunds are entertained after the first 30 days.
If you want a refund and drop out of the training with in the first 30 days, you must email Don Viktor at vargasarte@gmail.com. A 30% service fee is subtracted from the refunded amount.
Your Instructor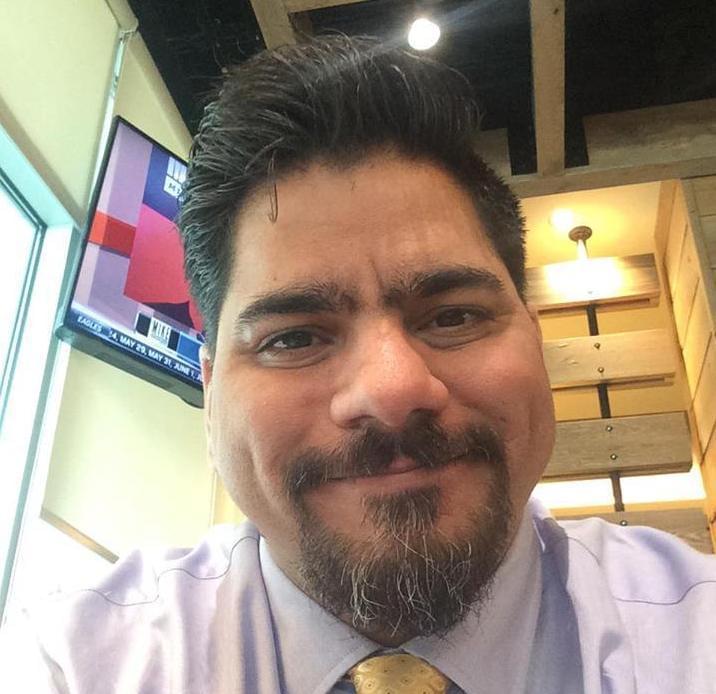 By day, Mr. Vargas is the art-design teacher at the Center of Performing and Fine Arts. By night, Don Victor coaches professional artists to infuse character and charm into their artwork. Don Victor is the proud father of two amazing kids and loves taking trips thru Portugal.